18:00
Ukmerge cultural center (Kauno st. 8)
Concert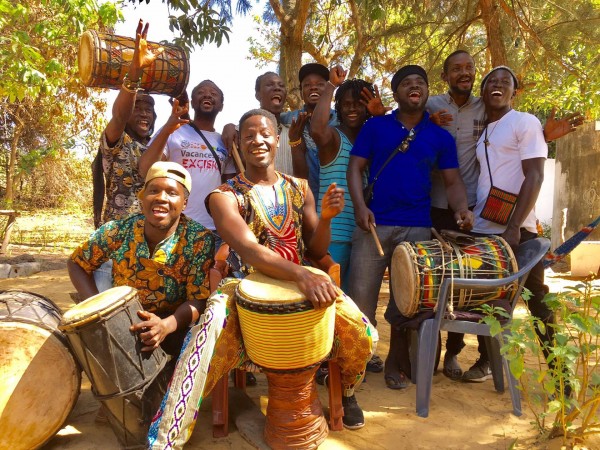 Babara Bangoura – the most popular African drum – djembe – virtuoso from Guinea, West Africa. The charismatic performer, the past few years a great demand all over the world, to Lithuania intermission the team of percussionists – Amara Toure and Aboubacar Toure – and amazing dancer – Seny Bangoura. Artists will show what is unique to their home country's musical culture – live music and traditional dance energetic synthesis of dialogue, which is understood without words in any corner of the world for anyone who is interested in the authentic West African musical traditions.
And that Africa is close to the Lithuanians, the stage will prove this year, the five-year anniversary, celebrating its percussion studio "Afrikos būgnai". According to its founder, percussionist Gediminas Mačiulskis, the project is worth to see just because a different culture and a chance to break down stereotypes about the music and the guest country, "Travel – probably no one will argue – enrich us. This will be a musical evening with a trip to the many myths the braided continent. What is it really? What we fear there might not expect, and what to see? Perhaps some will see the exotic, while others – the same people, only those born very far away from us? "
In one project united lithuanians and guineans will perform traditional African rhythms of modern arrangements. Will feature a traditional West African instruments: djembe, drums dunun, balafon.