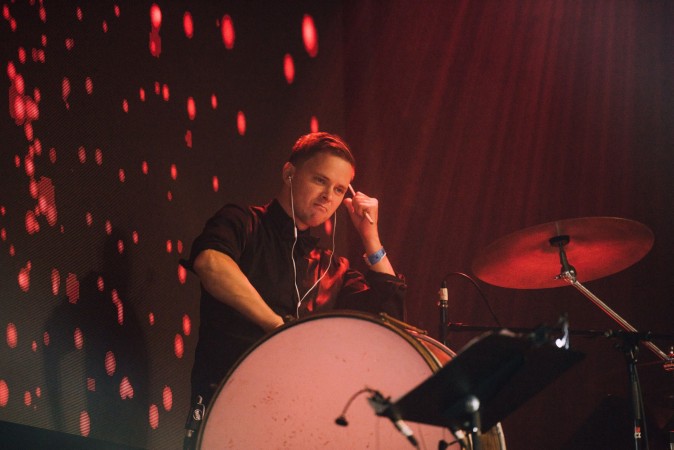 Percussionist Ernests Medins has graduated from Jāzepa Vītola Latvian Academy of Music, gaining Master's degree in Instrumental Percussion Performance (under a supervision of influential teachers like Edgars Saksons and Rihards Zalupe).
Ernests has graduated from Jāzepa Mediņa Rīgas music school, percussion class (teacher Larisa Puzule) and Rīgas 100. secondary school's Rock-music department, specialising in drum set play ( teacher Tālis Gžibovskis).
Ernest has attended master classes with world famous percussionists like Wolfgang Haffner (Germany), Jojo Mayer (USA), Marta Klimasara ( Poland) and many more. He has furthered his professional development with Andris Buiķis, Rihards Fedotovs un Raitis Aukšmuksts.
Ernest is currently playing in Latvian National Opera and Ballet Orchestra and Latvian National Symphony Orchestra. He is teaching percussion's Carnikavas Music and Art school and Olaines Music and Art school.
He has worked together with Liepājas Symphony Orchestra, Sinfonietta Riga and Orchestra Riga, as well as Youth choir Kamēr, and National Academic choir. Ernest has created and joined in different classical and pop music projects. Ernest has played percussion's for the National Theatre and he has created a great collaboration with composer Jēkabs Nīmanis.
While being a classical musician Ernest is member of Jazz-pop union "Neaizmirstulītes" and cooperates with musician Goran Gora.