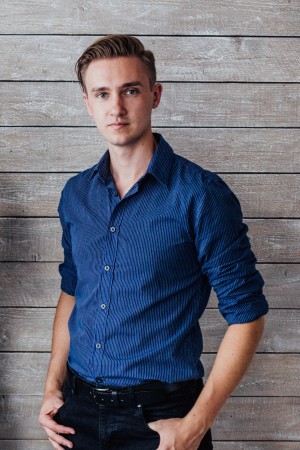 Mikus Balins is one of the most progressive and diverse modern academical percussionist in Latvia.
Graduated from Jāzepa Vītola Latvian Academy of Music, gaining Master's degree in Instrumental Percussion Performance.
Professional development enhanced in master classes with world famous percussionists like Emmanuel Sejourne (France), Pius Cheung (USA), Mark Pekarsky (Russia), Ludwig Albert (Belgium), Martha Klimasara (Germany), Kai Stensgaard (Denmark), Chin Cheng Lin (Taiwan) and many more.
Within last five years Mikus actively has participated in different projects with Latvian National Opera and Ballet, Latvian National Symphony Orchestra, National Chamber Orchestra Sinfonietta Riga and Orchestra Riga led by Latvian and overseas conductors.
Since 2013 Mikus is a member of Perpetuum Ritmico, the first percussion ensemble in Latvia. They have performed in many city's across Latvia. Percussion ensemble Perpetuum Ritmico is nominated in the category "Concert of the Year" for Latvijas Lielā Mūzikas balva award.
Mikus is working on solo projects in Latvia and abroad as well as playing with Orchestra and ensemble. He has many year experience in education and has taught music in Music and Art schools. He is using contemporary teaching methods to promote best possible results, his pupils have received awards nationally and internationally, as a result.