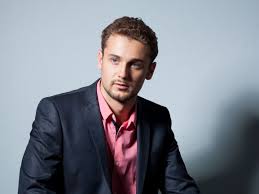 Guntars Freibergs started to study percussion at the Emīls Dārziņš Music School in Latvia and, after a successful participation in the Nutcracker International Television Contest for Young Musicians in Moscow, he was given an opportunity to study at the Moscow Central School of Music. After that he started his journey in the best percussion music schools of Europe, namely, Conservatory of Strasbourg (France), Royal Conservatory of Brussels (Belgium), and the Anton Bruckner University of Linz (Austria), where he obtained his master's degree.
He has won various prizes in many international percussion competitions, such as 2nd prize at International Marimba Competition in Salzburg (Austria), Grand-Prix at Fermo Percussion Competition (Italy), and 1st prize in the international percussion competition in Ukmerge, (Lithuania). He has a notable solo performance experience, with many orchestras, such as chamber orchestras "Musica Viva" (Moscow), "Deutsche Kammer Akademie Neuss am Rhein" (Germany) and "Sinfonietta Riga" (Latvia), as well as with symphonic orchestras Plovdiva Philharmonic Orchester (Bulgaria) and Symphonic orchestra of Latvian National Opera (Latvia). Guntars also has been given solo recitals in the most of European countries. In 2011 he was nominated for The Grand Music Award in Latvia.
Today he actively participates in different music projects as well as teaches percussion in Latvian music schools. In 2014 together with his colleagues he founded percussion ensemble "Perpetuum Ritmico" with the aim to realize even more percussion projects.